Re-Decorating for Cost-Effective Transformations← Back
Posted 6 Years, 5 Months, 3 Weeks, 2 Days, 23 Hours, 12 Minutes ago.
When you are looking to transform your home, then re-decorating can be one of the most cost-effective ways to do so. Good quality decoration is so worthwhile when it comes to selling your property too as many buyers are influenced by their first impressions, despite the thinking that you should view as a 'blank canvas' and make it your own.
You can make rooms feel larger and more airy with the use of creams and white and ideally this should be combined with smooth plastered walls and ceilings, rather then a textured finish.
When decorating though, you need to be careful of a number hazards, despite it not being a particularly dangerous pastime! Please be aware of these few things and seek professional advice as and where needed.

HAZARDS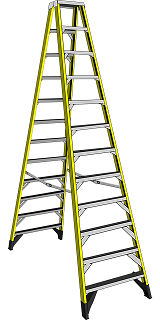 Falls From Height
This can be either yourself, or your painter and decorator, having a fall from height, or falling objects from height hitting a person on the ground.
Thanks to the 'Working at Height' legislation, ladders are only acceptable for use where access is limited or for short periods of time. If you need to work at height for a longer duration, then scaffold towers, podiums and mobile elevation platforms are now more commonly used.
Fire
When it comes to paint-stripping, Flame or Hot-Air Guns are conventionally used for speed and ease, but this should probably be avoided where possible. particularly in older buildings. There is quite a high number of major fires in old buildings that have been traced back to the renovation work. The other risk is with old lead paints, as the fumes are hazardous. Always check with a specialist if you are unsure of the best way to remove paints or of what they are made up of.
Asbestos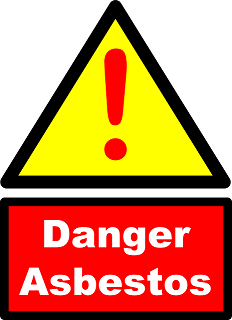 Asbestos has had a lot of press over recent years and most people are aware to be very cautious of it and it's handling. It can be relatively harmless in cement sheeting form and you usually find it being used in corrugated roofs, eaves and boiler cupboards. Sometimes also in ceilings. You should avoid any form of cutting, sanding or drilling as it's the airborne particles which are dangerous to health. Also, be aware that if it is used as roofing, it isn't very strong so shouldn't be walked across.
As with anything, if you are unsure, leave it untouched and seek some professional guidance.
Lead
Pre-1960's, paints tended to conatin lead and were commonly applied to metalwork and joinery.
When rubbing down old paintwork to prep for new, always ensure that you are wearing the correct Personal Protective Equipment (PPE). Goggles, gloves and masks are a must and avoid burning paint off as it will produce toxic fumes. Prepare the surface by wet-sanding by hand.

PREPARATION
There was a tre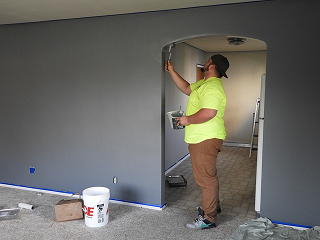 nd, and it doesn't feel like long ago, where walls were adorned with woodchip wallpaper and anaglypta. (yes you remember!?) There was also ploystyrene tiles and thick layers of artex!
All of these are notoriously difficult to remove and prep your walls for new materials. You may find the best method for this is the use of a steamer.
Surfaces can be damaged and need attention before starting to apply new paints. In some cases, a base coat paint should be enough to enable you to emulsion over the top and leave a smooth finish. particularly if the damge is flaky paint or small hairline cracks. In other larger areas, you may need to use a patch repair kit, maybe where holes have been cut for cables or pipes. Allow to fully dry before applying any paints or papers.
Where there is more severe damage, you may need to give the whole wall a coat of skim plaster, up to 3mm thick. This job is more difficult than it looks so for the best finish I would hire a professional to do this dor you.
BUILDING REGULATIONS AND THERMAL EFFICIENCY
If the envelope of a building is due to be replaced or renovated (eg roof, floor, walls) you will need to adhere to minimum insulation standards. This applies if any layer of it's construction is replaced or added to.
This applies where the work area covers upwards of 50% of the total area of the element subject, to an overall limit of 25% of the area of the total envelope of the building.
It does make sense to improve your insulation when decorating anyway. The better your insulation, the cheaper your home will be to heat so it is money well invested.
If you have any queries about renovating your home, please contact us. If we aren't sure of the answers then we have close relationships with many of the trades and can point you in the direction of help. Care and consideration should be taken at all times when working on your property. There are a lot of risks but then the work is always well worth it in the end.
Happy Decorating!