You've submitted your Planning Application- What happens next?← Back
Posted 7 Years, 7 Months, 1 Week, 5 Days, 23 Hours, 5 Minutes ago.
There are a number of processes that your Planning Application will go through before a decision is made and we are aiming to guide you through them here. If anything is not clear, or you would like more help or information, then please contact us here.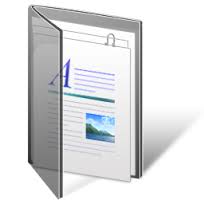 Step One - Validation
Normally, within about a working week, you're application will be 'validated'. The planning authority will check our submission to ensure that all relevant plans and documentation along with the correct fee are present. If there appears to be any information missing then they will write to us requesting it in order for the application to proceed. If they are happy that everything is present and correct then the application is 'valid' and so will be registered. As your acting agent, all correspondance will run through us accordingly.
Step Two - Registration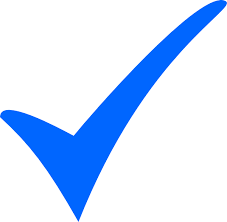 Usually this happens within a week of your application being 'validated'. It will be entered into a register and we will receive an acknowledgement of this action. You will be provided with a Case Officer who will be dealing with your application, a reference number and a date by which a decision should be made on your application.

Step Three- Consultation
The local community will be made aware of your plans and they will be given the opportunity to comment on how they feel it may affect them or how they view the character of the area. This is usually approx 4 weeks after receipt of your application. The notices can be issued as letters, site notices, adverts in local press and website and/or planning lists. People will usually be given up to 21 days to make comment, although they may be received after this time, and consultations with utility companies, statutory agencies and other council departments will also take place.
Step Four - Decision

There are two ways that your application decision may be made and you can expect this between 8 and 13 weeks from receipt of application, depending on the scale of the works to be carried out. Decisions are made by either a senior qualified proffessional Planning Officer or by the Council's Planning Committee. They will consider the report submitted by your Case Officer which will summarise any comments recieved and the key planning issues involved.
Work on your proposal should not begin until you have been given a decision. There may be conditions to adhere to within the Planning Decision and they must be discharged before development commences.
Architectural Building Design Services will act as your agent and will deal directly with the Planning Department on your behalf. We will always endeavour to keep you as up to date as possible with the proceedings of your application.
- - - - - - - - - - - - - - - - - - - - - - - - - - - - - - - - - - - - - - - - - - - - - - - - - - - - - - - - - - - - -- - - -
Here is some additional information that you may find useful:
A Case Officer is responsible for visiting the application site and investigating what impact your application may have on neighbours and the surrounding area. They will take into consideration any planning policies for the site, the type of development and comments received about the application. It is also the Case Officer that we will contact with any changes that could be made to make your application acceptable and they will write a thorough report around whether the application should be approved, with or without changes, or be refused.
If you would like information on the progress of your application, always make contact through us, your acting agent.
Only minor changes can be made to your application and for approximately 5 weeks into the process. Major changes will often lead to long delays. Speak to us with any questions and we shall guide you accordingly.