Common mistakes a Client can make before a builder starts work← Back
Posted 7 Years, 7 Months, 1 Week, 2 Days, 14 Hours, 28 Minutes ago.
So, you have had some design drawings done and you absolutely love them.
You have had Planning Permission granted and Building Regulation drawings have been prepared.
And you have got a builder lined up to make a start on making your dreams of a better home come true.
What possibly could go wrong now?
In our experience, of over 25 years, there are a few mistakes that can be made which could turn the project from a huge success into a project full of problems and stress. They are as follows: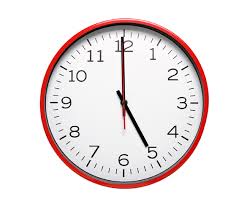 1) Not allowing enough time for a Building Regulation Approval Notice to be issued.
Similar to the Planning Process, the Building Regulation drawings need to be submitted to a Building Inspector and approved before any work starts on site.
It is common for Building Inspectors to request slight changes to the prepared drawings or additional information to be added. In some cases information could be required from third parties, like a Structural Engineer, in the form of steelwork calculations or designing the roof and floor structure in a loft conversion project.
If your builder starts on site before this occurs, then it may result in significant delays if , for example, you need to wait for a structural engineer to become available, or you have to alter work that has already been built on site.
All work carried out on site will be at the Client's risk until a Building Regulation approval has been issued.
Action steps:
It is important for you, as a Client, to communicate with the designer as to when you have arranged for the site works to commence. That way, the designer can ensure that all of the Building Regulations drawings are approved well before a builder starts and structural calculations area approved.
2) Making alterations to the scheme as it is being built.
The Building Regulations consist of minimum building standards that all buildings (especially dwellings) have to comply with. This includes insulation, means of access into the building, means of escape in an emergency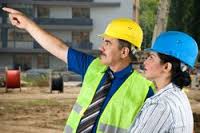 and structural stability, to name a few. All these parts of the Building Regulations have a knock on effect with each other.
If the Client instructs a builder to differ from the approved drawings then you may find that by altering wall, door or window positions, and material specifications etc may suddenly make the project non-compliant with the Building Regulations.
At the end of the project when the Building Inspector makes his final inspection, you may find that non-compliant work needs to be rectified at the cost of you, the Client. This not only causes you extra cost, but increases the time you cannot use your new space.
Action steps:
Keep the designer informed at all times when you would like some changes making to the scheme. You will have immediate reassurance that the changes will still comply with Building Regulations and the small cost of updating the drawings will be worth it compared to any enforcement action being taken against you.
3) Making external changes to the approved scheme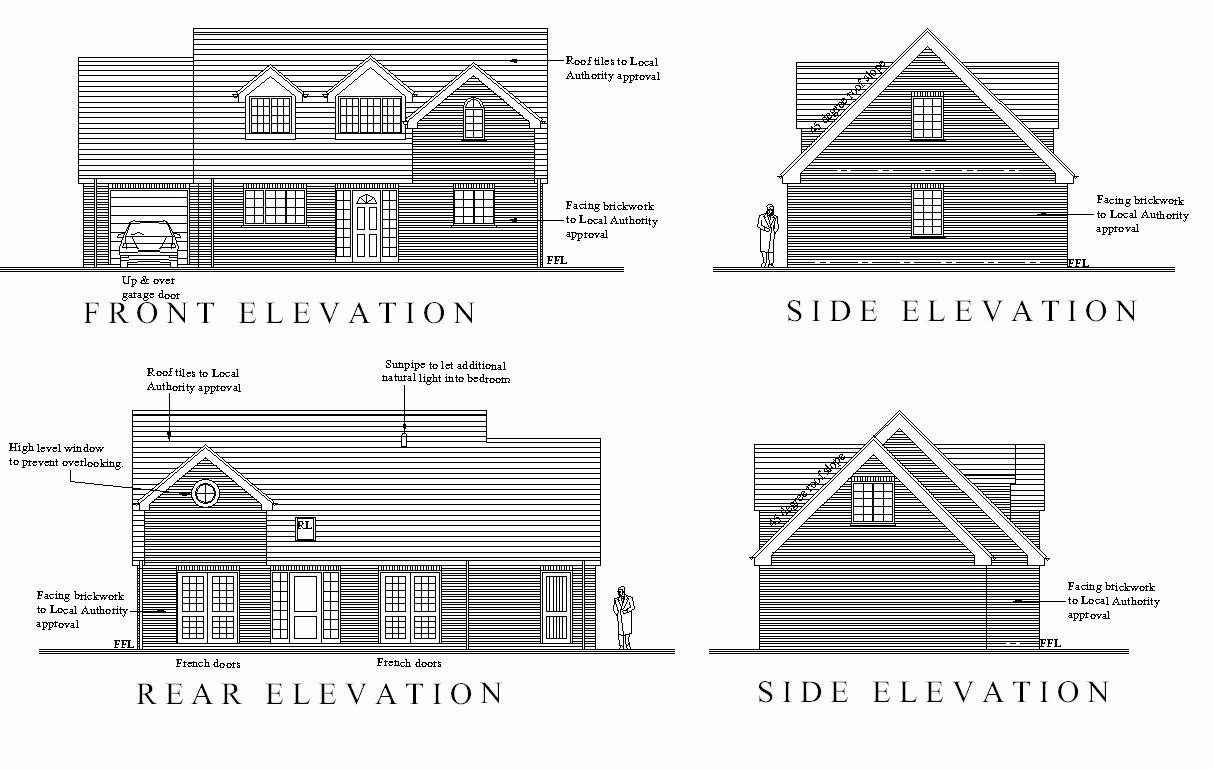 During the Planning Application stage, the Planners will check that the external appearance of the proposed works, the height, the access and visibility all comply with the Town and Country Planning Regulations. Checks are also made with how your project affects your neighbours and the street scene.
Once Planning Permission has been granted then the external appearance should not be altered without running the changes past the Planning Department.
Changes can be made to the scheme externally but strictly with the consent of the Planning Department. This can easily be done by your designer, usually in the form of a Non-Material amendment application. Although this application can take the same length of time as a regular planning application, it is worth doing for peace of mind and to avoid having to rectify work already built.
Especially on new builds, it is important that you do not change the finished floor level or ridge height without applying to the Planning Department for confirmation in writing that this would be acceptable.
Action steps:
Talk to your designer about any changes to the approved drawings before you tell your builder to build it differently.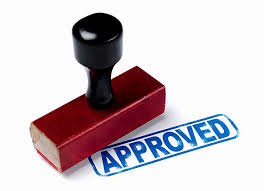 4) Carrying on with the build without discharging your Planning Conditions
When a project receives Planning Approval, the approval notice usually contains some conditions of approval. This basically means that you can have plannin
g permission providing that you comply with the conditions stated.
These can be in the form of submitting a finished floor level, external material samples, drainage layouts, landscaping layouts etc. Although all of the conditions are serious, the main error many clients make is to make a start on site before the requested information in the planning conditions have been approved. If you find yourself building the shell of the building only to find that the planning department wants the floor level lowering by 1m (as it's floor levels were a Planning Condition), then it may have a huge cost implication.
Action steps:
Get written confirmation from your designer (and copies of the letter from the Planning Department) stating that all conditions have been accepted and discharged.
Conclusion:
All of the above mistakes that can be made on a project are very easy to avoid with good planning ahead and communication with your designer.
We understand that to suddenly reach a stage where you have a set of working technical construction drawings is very exciting as all you need now is a builder to follow them to build your exciting project.
A Client must understand that there are still important steps and approvals to obtain before a builder can start to dig out the foundations.
The key is to keep talking to your designer.
Tell them about any last minute changes that you are thinking about, tell them if you have instructed a builder to make a start and on what day (at least 4 weeks in advance).
It is always worth keeping your drawings up to date with any changes.
Ensure that your builder is kept up to date. It is surprising how many building projects commence when the client has given the builder old or incorrect copies of drawings and information. This can result in high costs as well as the project taking far longer than planned.
We always recommend our clients to send an e-mail to us when they have a start date from their builder so that we can offer a 'Final' copy of drawings and approvals with structural information to ensure that you are fully up to date.
If you would like to discuss any content of this blog further then we would be very happy to hear from you.
We have "the man with the plan".