Building Regulation Process← Back
Posted 7 Years, 10 Months, 1 Week, 4 Days, 21 Hours, 8 Minutes ago.
If your project requires Building Regulations then the first thing to do is seek
professional advice
. There are a number to obtain this including: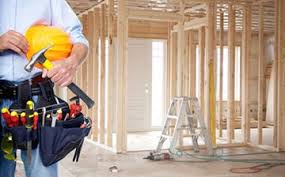 - Appoint an Architectural Designer / Technician or Building Surveyor. (contact us
here)
These people will prepare drawings, can manage your project and can help you find a suitable builder. (also visit our blog about employing a builder
here
)
- Appoint a Design & Build company.
A one stop shop for construction projects. They will have a design department to create the drawings and obtain necessary planning and approvals and then their construction department will translate these into reality.
- Appoint an experienced builder.
Some builders with good experience can offer a service similar to that of a Design & Build company, particularly when carrying out domestic projects.
Making your application
There are two types of application for you to consider; Full Plans Application and Building Notice Application.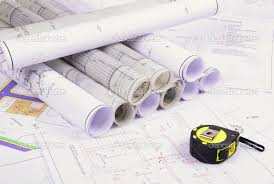 The Full Plans Application is thought of as the traditional way to apply for Building Regulations Approval. The detailed plans that have been drawn up are submitted along with any supporting materials and documents for the proposed scheme with an application form and the necessary fee.
Details are thoroughly checked and there may also be consultations and liasons with the building designer to ensure that all is in order before Building Regulation Approval is issued.
Although you can begin work on your project any time after the application has been submitted, it is recommended that you wait until the scheme's initial check has been carried out, which usually takes 2-3 weeks.
The work in progress with be inspected by surveyors who will liase with your builder and when it is satisfactorily completed a Building Regulation completion certificate will be issued.
If your project is fairly small and if your builder and designer are very experienced in the type of project that you are under-taking then it is possible to use the Building Notice Application. They must be fully aware of all requirements of the Building Regulations under this scheme as there is no formal approval of the plans issued but work is approved on site as it progresses.
To use this process a Building Notice application form will need to be submitted together with a site location plan and the necessary fee. Work can commence 48 hours after the application has been accepted.
A surveyor will meet with your builder to dicuss how the work will be carried out, your intentions and make agreements for further inspections. They will also determine if any supporting documents are required in terms of structural calculations or drawings.
When the scheme is complete it will be checked to ensure it is satisfactory and then a Buildings Regulation Certificate will be issued to confirm that all complies.
Inspection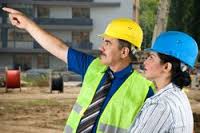 A series of inspections will take place troughout the life of your project to check the work in progress and ensure it complies with regulations. These are carried out at intervals that suit your projects type and they will generally be organised through your builder. It is possible for you to raise any concerns too.
Completion
Your completion certificate is a legal document that will be issued on satifactory completion of your project. You must keep it safe as, in the event that you decide to sell your home or re-mortgage then it must be included in your home information pack. You may even need it for insurance purposes.
For more information on this subject or if you are embarking upon a project and would like our help and advice, please contact us today.
You can use our
contact form
or call 07773 899597.