Domestic Cellar Conversions - Part 2← Back
Posted 7 Years, 10 Months, 4 Days, 2 Hours, 39 Minutes ago.
Following on from the first part in the series where we discussed the suitability of your cellar for conversion and the technical difficulties with the projects we are now moving on to fire precautions, drainage and more.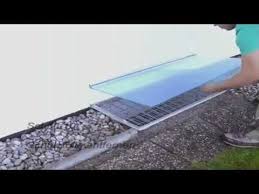 Fire Precautions
Escape routes must be provided for safe exit in the event of a fire. If a light well is present, it may be possible to upgrade this to a secondary fire escape but would need to be fitted with a door or window with a clear area of at least 0.33mm2 and 450mm wide and it should be fitted with special fire escape hinges which ensure it can be fully opened. You must be able to easily climb up to ground level from this light well.
If it is not possible to provide this as a secondary exit then the stairwell must be in a fire-protected hallway with a door leading straight to the outside.
Mains operated smoke detection must be fitted in a cellar conversions when they become habitable rooms and it is a requirement for Building Regulations. It is a good time to look at upgrading the whole property whilst doing this.
Drainage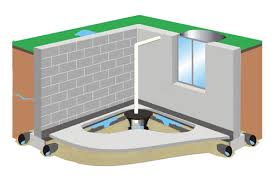 If you are thinking of installing a bathroom, shower room, sink or even a washing machine in your cellar then always consider the drainage at an early stage. The likelihood is that you will need a pumped drainage system as your existing foul drainage system will be located above the level of the cellar. A pumped drainage system will macerate the waste and pump it via a small diameter pipe to your existing drainage system. Ensure that you include suitable runs for your pipes right from the planning stage.
The Ceiling
When converting your cellar, you must ensure that you have an adequate ceiling. One of the most common materials is plasterboard as it offers good fire resistance and flame spread properties. If other materials are used then you will probably need to treat them to improve their fire efficiency. If either your cellar or the room above is to be used as a bedroom then you will need to install 100mm of acoustic quilt within the floor void between the rooms.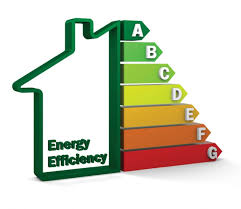 Heating
We recommend that you work with your plumbing or heating engineer on this matter. To maximise the usage of the cellar conversion, then heating is a must and the easiest option may be to extend your current system. Your engineer will have the knowledge of whether your boiler and pump are strong enough to do this. New heaters should have thermostatic valves to control the temperature output. There are now also some great energy-efficient electric heaters on the market so these may be another option for you. Always refer to your electrician for guidance on these though.
Thermal Insulation
In today's environment when Co2 emissions are of such concern, you must provide a high level of insulation for your conversion to offer an insulated envelope so that only minimal heat escapes. Walls and floors will generally be lined with insulating boards whilst windows should include 24mm double glazed units incorporating low emissivity glass.
Consideration to fittings is also important so look for low energy lighting and heating options with timers and/or thermostats.
Electrics
Some extension may be possible to supply your conversion with the electrical points that it requires, although you will probably require a new, separate distribution board. Always get advice from a trained, competant electrician in early design stages and make sure that you are issued with the correct certification for your installation.
A well converted cellar can make for an interesting addition to any property and add value when it comes to selling. Make sure that you seek plenty of advice and that the design is solid as poorly carried out conversions can not only reduce the value of the property, it may also be unsafe. Always employ experienced contractors.
So, if you are thinking of carrying out a project to convert your cellar, contact us today at ABDS. We are waiting to turn your dream into reality.