Domestic Cellar Conversions - Part One← Back
Posted 8 Years, 3 Months, 3 Weeks, 3 Days, 5 Hours, 31 Minutes ago.
Are you fortunate enough to have a cellar beneath your house? If you are, you could convert it into useful living space and in this series of blogs we aim to give you some helpful advice about carrying it out. By no means should this replace expert advice but it will help you on your way to planning what to do with the space.
The Suitability
There are a few points to consider when deciding if your cellar is actual suitable for conversion.
- Headroom - Does your cellar have enough height. You need to bear in mind that this is likely to be reduced by the floor and ceiling treatments that will need to be installed.
- Flooding - Does your cellar flood?
- Access - Do you have a staircase in place already, is it safe and is it suitable? If not, do you have the space for one?
- Storage - If converted will it offer enough storage space.
- Area - Will the converted cellar offer enough space to provide the accommodation that you want to achieve or would you be better off with an extension?
- Ventilation - Is there any current system installed and if not, is it possible to install?
If you can resolve all of the issues above then your cellar should be suitable for conversion.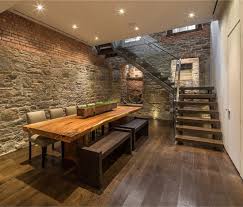 What to do next
Unless you are experienced in construction, you need to get some expert help as cellar conversions can be quite complex projects. We have looked at the suitability of your cellar already so let's have a look at some of the technical issues that you could encounter. You will find more in our next part in this series also.
Technical Issues
- If there is not sufficient headroom in your cellar then it may be possible to lower the floor. This needs serious consideration as to whether it will undermine the house or affect your neighbour's foundations so it isn't a simple operation. You must also take care as if the floor ends up below the water table it will make the property more vulnerable to flooding. You must always seek suitable, expert advice before this type of work is carried out.
- If you are converting your cellar into a habitable room then it will need to damp-proofed, as cellars are below the ground they tend be extremely damp areas. Most systems for damp-proofing use a proprietary waterproof render system known as tanking. It is applied to form a continuous damp-proof layer across the floor and up the walls. When choosing an installer you must choose a specialist company that will offer an insurance backed guarantee for the installation. This is a really important part in the conversion process so don't cut any corners.
- Building Control Surveyors will decide if an existing staircase to your cellar is suitable to remain in your conversion. If they aren't suitable or there is currently no access steps available then a new one will need to be installed. The layout of the existing house and cellar, the headroom of the cellar and whether a secondary means of escape from the cellar is or can be made available will all be considerations as to where a new stair can be located. And at maximum the pitch of the stairs should not exceed 42degrees.
- The rise of each tread for a domestic stair must be at least 220mm, and the going should also be at least 220mm. There should be a headroom clearance above the stair of at least 2m. There should be a handrail of at least 900mm high and any exposed edges or landings must have a balustrade of at least 900mm.
Look out for the next part in our series about converting your cellar for some more technical issues to bear in mind and resolve.
We are on hand if you would like any advice on this subject, or extending and converting your home in any way. Give us a call or drop us an e-mail to arrange a consultation.