Alterations Inside Your Home - Part Three← Back
Posted 8 Years, 4 Months, 2 Weeks, 2 Days, 13 Hours, 16 Minutes ago.
In this part of our series of blogs about making alterations to the inside of your home we are taking a look at structural alterations.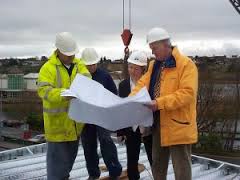 Before you carry out any such work, you must submit a Buildings Regulations application. As the work progresses, Building Control will inspect the work on the site and ultimately issue a completion certificate. There are many popular structural alterations that people carry out in their homes from 'knocking through' and removal of chimney breasts to enlarging openings in main walls to provide bi-fold doors out into the garden.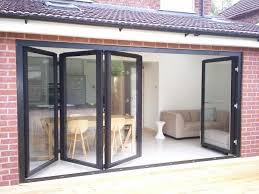 An alternative means of support needs to be provided for the loads above in order to safely make structural alterations. Loadings will need to be calculated and a suitable design solution met by a structural engineer.For example, where chimney breasts are removed, the remaining masonry above (to the chimney stack via the loft/upstairs) the chimney stack and will need to be supported. This normally requires the insertion of metal 'gallows brackets' or a suitable steel beam fully supported at either end on pads tone. And if load-bearing internal walls are removed, a steel beam with usually need inserting to transfer the load to the side or party wall. If a party wall isn't strong enough to carry the additional weight a new brick pier or steel column will need to be installed to suport the new beam. To do this, it may mean that you need to excavate small foundations internally which will add to the expense and disruption.
Before you carry out any demolition work whilst making alterations, you must ensure that temporary support has been provided. So if you are removin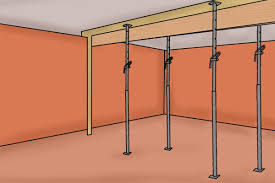 g a wall, the masonry above must be supported while a slot is cut for the new lintel.. This is done by first cutting holes just above the position of the new lintel through which sturdy timber 'needles' are placed. These are supported on either side by adjustable steel 'acro' props which should rest on a scaffold plank to spread the load.

New lintels should normally extend either side of the proposed opening by at least 150mm bearing. To spread the load, additional support will be needed under the ends of the lintel, such as a pads tone or a hard engineering bricks. Once safely supported, the new opening can be cut out underneath.

If you are about to embark on a project in your property, give us a call. We have 'the man with the plan' with help guide through from start to finish.

Give us a call or send us an e-mail today.