Is your project covered by Permitted Development Rights?← Back
Posted 9 Years, 4 Days, 51 Minutes ago.
In an at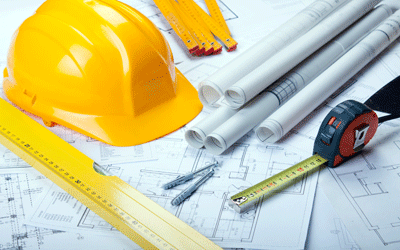 tempt to boost the construction industry the Government has relaxed their Planning Regulations over the past couple of years meaning that some minor changes can be made to your house without
the n
eed for Planning Permission. These are classed as 'Permitted Development Rights'.

You do still need to be careful though as the rules vary from location to location, for example if you live within a conservation area, an area of outstanding natural beauty or a national park or within the Norfolk or Suffolk Broads you will need to apply for permission on work that you wouldn't in other areas. Also some development rights that apply to houses do not apply to flats, maisonettes or other types of building.

If you live in a listed building, you should also take extra care as there are different requirements relating to them.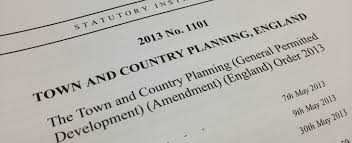 Most Local Authorities do not offer a check service whereby you can phone them or e-mail them with your plans to offer you a yes or no as to whether it w
ould be permitted under Permitted Development Rights. It is your responsibility to ensure that your project meets the requirements
otherwise you will need to
ap
ply for Planning Consent.
There has been a planning portal website implemented to help you stick to and keep up to date with changes of the guidelines.
http://www.planningportal.gov.uk
If you get it wrong then you would have to submit a retrospective planning application for the work built and in the worst case scenario you could be made to knock the work down!!!!!!
The best way to view "permitted development" is maybe in the same way you would for an actual planning application. You must ensure that there is no over-looking, over-shadowing or other effect on your neighbouring properties etc. If basic guidelines are stuck to then there shouldn't be a need to knock your build down.
Should you be confident that your proposal can be classed as "permitted development", then the Local Authority can not stop you building the extension. In theory you could start building it tomorrow (subject to you getting the next lot of drawings done).
Although these new rules have worked to boost our construction industry, it has had a detrimental effect on the Local Authorities who are losing out on a lot of revenue. This is turn leads to the Local Authorities not being as helpful as they could be and in a bid to re-coup some of this lost revenue they will state that if you need reassurance that your proposals fall under the permitted development rules, then you must apply for a "certificate of lawfulness".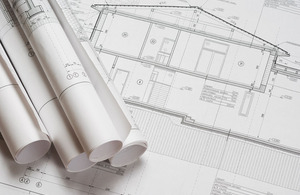 This is basically a piece of paper from the Planning Department stating that your proposals as drawn do not require planning permission. To get this piece of paper, you must pay half the planning fee and wait 6 - 8 weeks for them to look at your proposals and send the certificate back to you (the same length of time as a planning application).
Of course, as Architectural Consultants, it takes us time to prepare such a submission and therefore that is why on our fee schedule we propose a small fee to cover our time.
In conclusion there are two choices available to you if you wish to amend your home:
1) Act on the side of caution and for reassurance, prepare a "certificate of lawfulness" and make a submission to the Local Authority;
2) Accept that although it is 99% likely we do not require planning permission, you can proceed to preparing the Building Regulation drawings and get a Builder involved and eventually make a start on the building works. If the planning department do not agree it is permitted development, then a retrospective planning application will need to be made in the future which will cost the full planning fee.
Here is a great interactive weblink to help you on your way:
If you have any queries or are still unsure then you can contact
Chris Froggatt
who will endeavour to help you where he can.
Telephone 07773 899597 or e-mail
abds@abds.biz
"The Man With The Plan"