Do you need an Architectural Consultant, Planning Permission and Building Regs for your Project - 3← Back
Posted 9 Years, 3 Months, 3 Weeks, 6 Days, 17 Hours, 29 Minutes ago.
In this final part of our series, Chris Froggatt, the UK's Most Loved Architect, gives us advice on whether or not you need planning permission for a conservatory, and some of the rules surrounding making alterations to listed buildings.
Adding a conservatory

The rules are slightly different for conservatories than for other alterations or extensions, which makes them a v
ery cost effective way of adding extra
space.
The majority of conservatories will not need planning permission. In England and Wales a conservatory is exempt from most Building Regulations if it is separated from the rest of the house, for example by patio doors, the floor area does not exceed 30m2 and it is not permanently heated.
In Scotland, conservatories must comply with the Building Regulations covering energy efficiency, but are exempt from most others if the floor area does not exceed 8m2.
All conservatories must meet the relevant Building Regulations for glazing and fixed electrical installations.
Listed buildings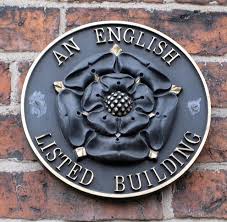 If you live in a listed building you will need Listed Building Consent for any work, inside or out, if it affects the character and setting.
Altering a listed building without consent is a criminal offence.

You could not only be prosecuted, but also forced to undertake expensive remedial works.
It is best to seek professional advice from an acrhitectural consultant, surveyor or builder specialising in old buildings, and to consult your local planning or conservation officer before making any plans.
Whatever project you are planning for your home, why not take advantage of Chris's expertise, with a
free initial consultation.
He can advise you of all the considerations and regulations you'll need to comply with, making sure there are no hiccups or problems stopping your dream fromm becoming a reality.
.