Do you need an Architectural Consultant, Planning Permission and Building Regs for your Project - 2← Back
Posted 9 Years, 4 Months, 1 Week, 5 Days, 7 Hours, 21 Minutes ago.
Most building projects that you may be considering for your home fall into four main categories, some of which will require planning permission and/or a Party Wall Agreement with your neighbours. Depending on the type of work being undertaken, all may require Building Regulations approval.
In this series of blogs, Architectural Consultant, Chris Froggatt, brings you more information on different types of projects and what permissions you might need for each.
Last time we discussed whether or not you'd need planning permission or building regs approval for re-modelling existing rooms in your house. This week, Chris gives us some great advice for when we're converting unused space within the house, or extending your property...
Loft, Basement or Garage Conversions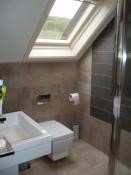 Loft conversions offer a convenient way to add an extra bedroom, bathroom or home office.
The easiest way to tell if your loft is suitable for conversion is to see if you can stand upright at its highest point, as this needs to be at least 2.3 metres.
Basement conversions are becoming more popular in urban areas where land is at a premium, but should not be undertaken lightly. The specialist work involved to create a space that is waterproof, well ventilated and well lit, makes them much more expensive than loft conversions.
If your garage is only used as a junk store, ask yourself if it would be better used as habitable space.
You will have to upgrade the structure to meet current Building Regulations covering energy efficiency, damp-proofing and ventilation. If the conversion involves building on top of the garage, the foundations will need to be checked to show they can take the extra load.
Extending your property
Whether you are thinking of a single storey or a two storey extension, there are certain regulations that both must comply with.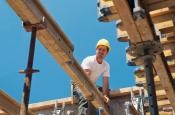 In most cases, they should not bring the building any closer to an existing road.
Single storey extensions with a flat roof should be no higher than 3 metres; or 4 metres if they have a pitched roof.
The roof of a two storey extension should be no higher than the existing building.
For most conversions and extensions the need for planning permission depends on the amount of living space being added to the property. As a rough guide, if the property hasn't been extended before, you can add up to 70m3 or 15% of the original space (50m3 or 10% for terraced properties) under permitted development rights.
You must, however, seek Building Regulations approval for all conversions or extensions - except some conservatories - and if you live in a terraced or semi-detached house the work will probably require a Party Wall Agreement with your neighbours.
Do I need an architectural consultant?
The work involved in providing the required documents to gain planning permission and Building Regulations approval makes it worth using an architect, architectural technologist or building surveyor to undertake the applications.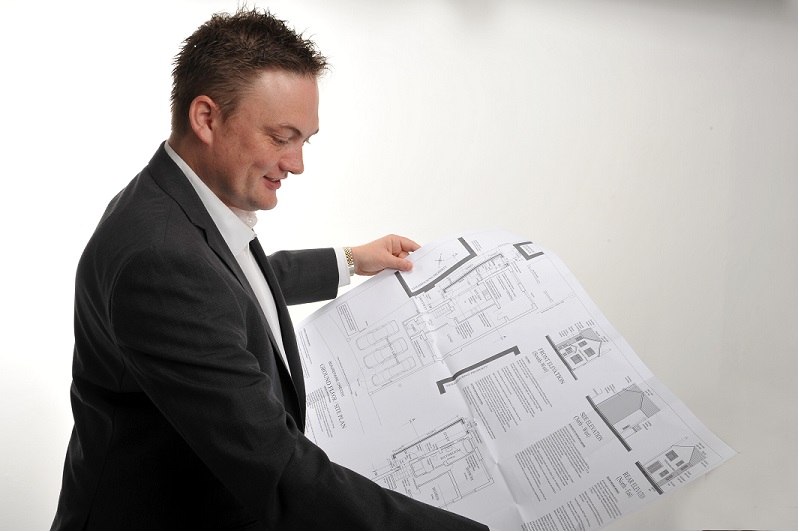 These consultants will advise you on which options are more likely to be approved by the local planning authority, draw up the necessary plans and deal with the submission to the planning department. They can also prepare detailed drawings to submit for Building Regulations approval and prepare the correct documentation to enable building contractors to provide quotes for the project.
The consultants can also act as project managers, supervising the build from start to finish. While these services come at a price, they are worth considering, especially if you will not be around to manage the building work or don't want the hassle of doing so.
What should I tell the neighbours?
Any major work will affect your neighbours. Keeping them informed of your plans will help maintain good relations and enable you to take on board any concerns they may have.
Show neighbours your plans in advance of sending in a planning application, as the Council will notify and seek comments from them. Discussing your plans will also ease the way if you need a Party Wall Agreement with your neighbours.
You should ask your builders to be considerate neighbours while they are working on site. Noisy radios, muck left on the pavement and building materials left on the road for any length of time are examples of "neighbour nuisances".
What should I do next?
Architectural Building Design Services on a daily basis deal with people wanting to get started with a building project on their home but just don't know how to start that large ball rolling.
The first step is to get in touch with Chris Froggatt of Architectural Building Design Services by either email
abds@abds.biz
or telephone (07773 899 597)
They will be able to hear your goals and property plans and give you free no obligation guidance into moving forward. They truly have "the man with the plan"!!